Secondhand Summer (Paperback)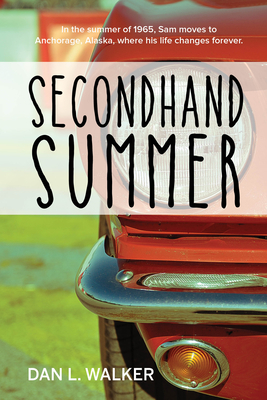 Description
---
A coming-of-age story of loss, adventure, violence, and redemption
Fourteen-year-old Sam Barger's life changes forever when his father dies and his family is forced to move from a remote homestead and fishing camp to the busy city of Anchorage. Life in the big city hits Sam a little differently; suddenly he's surrounded by cars and girls, poverty and diversity, and new places to explore. One day he and his new friends stumble upon an abandoned nightclub, and it fires up Sam's imagination and leads him into dangers he never expected. Can he survive the wilds of Anchorage before the end of summer?
Secondhand Summer is the gripping debut novel inspired by author Dan Walker's own life and experiences.
About the Author
---
Dan Walker is a homesteader's son who grew up to become a teacher and a writer. He has worked as a chef, innkeeper, merchant seaman, fisherman, and carpenter. Drawn from these varied experiences are blogs, essays, professional articles, and fiction published in magazines and literary journals such as the Journal of Geography, Alaska Magazine, and We Alaskans. Dan has more than thirty years in education and was named Teacher of the Year for Alaska in 1999. His consulting work has taken him throughout Alaska from Anchorage to Barrow and Perryville to Sitka where he works with principals, teachers, and students and is rewarded by experiencing the remote Alaska that few people get to know.