Enchantress from the Stars (Paperback)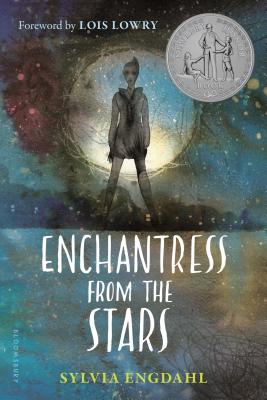 $12.86
Not currently in the store BUT we can probably order it for you
Description
---
Rediscover this beloved Newbery Honor-winning classic, Featuring a brand-new cover and a foreword by Lois Lowry!
Elana, a member of an interstellar civilization on a mission to a medieval planet, becomes the key to a dangerous plan to turn back an invasion. How can she help the Andrecians, who still believe in magic and superstition, without revealing her own alien powers? At the same time, Georyn, the son of an Andrecian woodcutter, knows only that there is a dragon in the enchanted forest, and he must defeat it. He sees Elana as the Enchantress from the Stars who has come to test him, to prove he is worthy.
One of the few science fiction books to win a Newbery Honor, this novel continues to enthrall readers of all ages.
Critical acclaim for Enchantress from the Stars:
A Newbery Honor Book
A Junior Library Guild selection
An ALA Notable pick
Winner of the Phoenix Award
Finalist for the Book Sense Book of the Year Award
About the Author
---
Sylvia Engdahl is the author of ten science fiction novels, and published a nonfiction book, The Planet-Girded Suns: The Long History of Belief in Exoplanets. She has also worked as a freelance editor of nonfiction anthologies for high school students. She is a strong advocate of space colonization, curating a widely-read space section of her website and the website www.spacequotes.com, which contains quotations about why humankind must expand into space.
www.sylviaengdahl.com.