The Trial: Der Process (Paperback)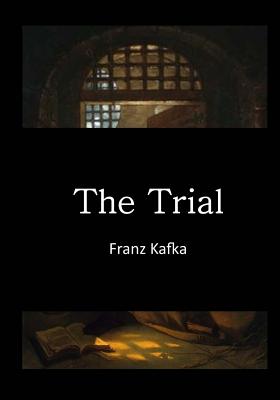 $10.29
Usually Ships in 1-5 Days
Description
---
"Classic Franz Kafka - Full English Translation"
The Trial
Der Process
Franz Kafka
On his thirtieth birthday, the chief financial officer of a bank, Josef K., is unexpectedly arrested by two unidentified agents from an unspecified agency for an unspecified crime. The agents' boss later arrives and holds a mini-tribunal in the room of K.'s neighbor, Fraulein Burstner. K. is not taken away, however, but left "free" and told to await instructions from the Committee of Affairs. He goes to work, and that night apologizes to Fraulein Burstner for the intrusion into her room. At the end of the conversation he suddenly kisses her.
K. receives a phone call summoning him to court, and the coming Sunday is arranged as the date. No time is set, but the address is given to him. The address turns out to be a huge tenement building. K. has to explore to find the court, which turns out to be in the attic. The room is airless, shabby and crowded, and although he has no idea what he is charged with, or what authorizes the process, K. makes a long speech denigrating the whole process, including the agents who arrested him; during this speech an attendant's wife and a man engage in sexual activities. K. then returns home.
K. later goes to visit the court again, although he has not been summoned, and finds that it is not in session. He instead talks with the attendant's wife, who attempts to seduce him into taking her away, and who gives him more information about the process and offers to help him. K. later goes with the attendant to a higher level of the attic where the shabby and airless offices of the court are housed.