Book of Shadows: Blank and Personal Book of Spells (Paperback)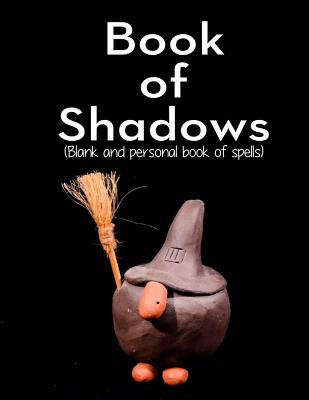 $8.61
Usually Ships in 1-5 Days
Description
---
Book of Shadows is your blank personal book of spells Whether you grew up Wiccan or are new to it, you can now write and store your spells in one easy to access format. No more squinting trying to read those small prints that have been the standard for a long time until now.
But wait, there's more This book of shadows SAVES YOU TIME You don't have to dig around for a spell. No Our pages are numbered. All you need to do is write the spell or whatever you like, note the page number, then go to the table of contents in front of the book and enter just the title. Next time you need the "Love Spell," look up his name and page number under table of content and go directly to that page, Easy Get this blank book of shadows now, and save yourself time. Makes a great gift too.
About the Author
---
The publishing division at Ciparum is dedicated to providing useful products that would entertain, educate and spark curiosity in consumers. We publish across all genre's; fiction, nonfiction, educational materials and reference books. Our number one goal is excellent customer experience and we are on a continuous mission to meet our customers' needs by providing products that are well researched and formatted across all media formats. Our products undergo periodic revisions for updates and accuracy of information.