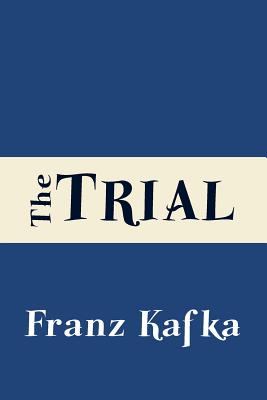 $11.44
Usually Ships in 1-5 Days
Description
---
The Trial (German title: "Der Process") is one of "Franz Kafka's" best-known works, it tells the story of a man arrested and prosecuted by a remote, inaccessible authority, with the nature of his crime revealed neither to him nor the reader.
On his thirtieth birthday, the chief financial officer of a bank, Josef K., is unexpectedly arrested by two unidentified agents from an unspecified agency for an unspecified crime. The agents' boss later arrives and holds a mini-tribunal in the room of K.'s neighbor, Fraulein Burstner. K. is not taken away, however, but left "free" and told to await instructions from the Committee of Affairs. He goes to work, and that night apologizes to Fraulein Burstner for the intrusion into her room. At the end of the conversation he suddenly kisses her.
Like Kafka's other novels, The Trial was never completed, although it does include a chapter which brings the story to an end. Because of this, there are some inconsistencies and discontinuities in narration within the novel.
The book was listed in Le Monde's 100 Books of the Century and the Best German Novels of the Twentieth Century.