Alaska's Animals, You and I (Paperback)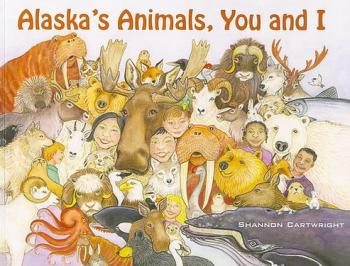 Description
---
The newest book written and illustrated by Shannon Cartwright carries a brilliant and pertinent message for young children ages 1 to 99. It celebrates, beautifully, the diversity of the world through alaska's animals, including humans.

Celebrate the World Around Us!


About the Author
---
Shannon Cartwright received her BFA degree from the University of Michigan in 1971 and expresses her love for Alaska through her illustrations, sculptures and jewelry. She has lived in Alaska since 1972 and has illustrated and written more than 25 children's books including Bear Story, Train Story, Ol'556 and Alaska's Three bears. She lives "off the grid" in a remote cabin along the Alaska Railroad where her every day close-to-nature experiences inspire her creations.