The Most Expensive Mistress in Jefferson County (Paperback)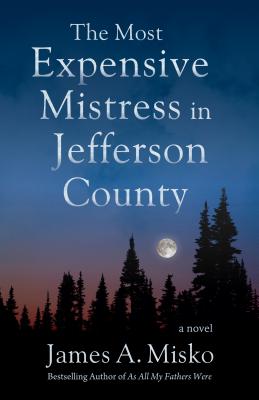 Description
---
What would you do to earn a $10 million profit? Would you be willing to compromise your principles? Hawkins Neilson is about to find out in The Most Expensive Mistress in Jefferson County.
The United States Forest Service, Fish and Wildlife Service, Bureau of Land Management, and other government agencies have signed a contract--along with 130 ranchers and farmers and the Nez Pearce Indian Nation--to exchange over $400 million of property in the largest land deal in Idaho history. Hawk has drained his bank account and borrowed more money to close this transaction. Can he make it through the last week before closing? On the final day, the Indians demand an additional million dollars for one of their properties. Hawk Explodes. This could change his life forever.
Praise For…
---
"Most entertaining, uplifting book I've read all year. Makes me wish he would write a novel a month. Having spent a good deal of my life in real estate, I can feel for the protagonist as he gets caught up in trying to close that large of a transaction, knowing he has every chip he owns in the deal. What a close one."
Don Jack

"I tried, but I couldn't put it down. I ate lunch reading it, then scotch at 5:00, then dinner, alone at the dining room table with the lights full on, and finished it in bed. What a ride. Gimmie another one."
Darry Gemmell

"Realistic, relentless, exciting. I found myself wondering if I knew the characters, they seemed too true to life - like I had met them somewhere in my career."
Leann Curro

"This is Great Stuff! I could not put this down in spite of having a business associate in town for two days."
Mary Ann Shaughnessy Krum

"Misko sets the tension in motion early, immediately increases it to fever pitch, then sustains it as one escalating crescendo. A variety of three dimensional and sympathetic characters drive the plot to a realistic and entirely satisfactory conclusion."
Leonard Bird, author of "River Of Lost Souls" and "Folding Paper Cranes", an Atomic Memoir.

"The characters were so real I could see, smell and feel each one and see inside their heads. Their emotions were mine. The humor had me laughing out loud while tears of tension and frustration welled in my eyes. The dialogue was faultless and kept the pages crackling. You have captured the essence of Native Americans with sensitivity and understanding. And you have given heart to a big business deal. Thanks for a great read."
Jeanne Tallman

"Jim Misko's novels celebrate the spirit of adventure and the strength of perseverance. In For What He Could Become and The Most Expensive Mistress in Jefferson County, Misko reveals himself as a fine storyteller, one whose writing compels me to read "just one more page," and "just one more chapter," which of course turns into many pages and many chapters. In these narratives, as in the best stories always, I'm pulled forward by a simple, yet profound impulse that Misko's work effectively inspires: I want to know what happens.
Irena Praitis, Author of "Branches" and "One Woman's Life." Professor of Literature and Creative Writing at University of California State, Fullerton.