A Tender Distance: Adventures Raising My Sons in Alaska (Paperback)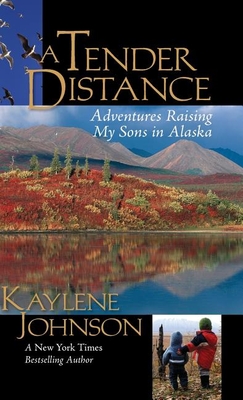 Description
---
A Tender Distance presents fifteen finely-crafted vignettes that explore the perils and joys of raising two fearless boys from toddlerhood to young men.
A Tender Distance is a memoir about motherhood and raising children in Alaska, where a vast wilderness shaped the people they would someday become. When Kaylene Johnson and her family moved to the Last Frontier, she was thrilled with the spectacular setting of their new life. But she was also unsettled by the risks she never before had to consider. Moose regularly frequented the school bus stop and bears seasonally sauntered through their yard. Her story begins with the leave-taking of her oldest son, as she considers this new season in all of their lives and reflects on family, faith, and what it means to be a mother. Written with wit, wisdom, and a grateful heart, this is a mother's story about raising her two boys in Alaska where wilderness is just out the back door of their home.
About the Author
---
Kaylene Johnson is author of six books about Alaska and the people who live there. She is also a longtime Alaskan. Her books include the New York Times Bestseller, "Sarah: How a Hockey Mom Turned Alaska's Political Establishment Upside Down; Canyons and Ice: The Wilderness Travels of Dick Griffith; Portrait of the Alaska Railroad; Trails Across Time History of an Alaskan Mountain Corridor "and her memoir "A Tender Distance: Adventures Raising My Sons in Alaska. "Her award-winning articles and essays have appeared in" Alaska "Magazine," " the "Louisville Review, The Los Angeles Times, Spirit, " and other publications. She holds a BA from Vermont College, and an MFA in Writing from Spalding University in Louisville, Kentucky.

.