The Path of the Wind (Paperback)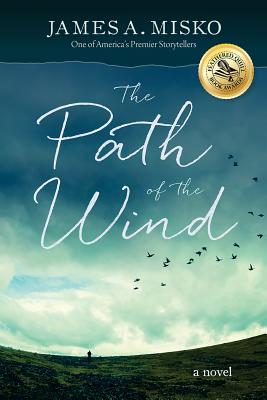 Description
---
GOLD/1ST PLACE AWARD WINNER, 2018 FEATHERED QUILL BOOK AWARDS
(ADULT FICTION category)

NAUTILUS BOOK AWARD WINNER 2018 - BEST FICTION

PNWA NANCY PEARL CONTEST FINALIST
(LITERARY/MAINSTREAM FICTION category)

Miles Foster is a newly minted teacher who dreams of getting a teaching job in the highly respected and financially stable Portland, Oregon school system where everything is available, and where he and his wife call home. But the only opening for his talents is in a remote lumber mill town in central Oregon, two hundred miles away. It is a poor school with forty students, and is controlled by a jealous superintendent and school board who tolerate no thinking outside the box and who conspire to destroy his teaching career.
Miles must find a way to educate students who have been passed along regardless of what they learned, and defeat the damaging control of the school board and superintendent without losing his marriage or his job, or both.