A Little Slice of Sky: A 1950's Childhood in the Wilds of Northern Idaho (Hardcover)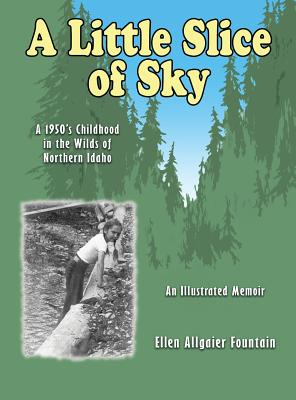 $46.20
Not currently in the store BUT we can probably order it for you
Description
---
It's July 1948. My parents, with me and my three sisters in tow, pull up roots from our urban home in Lewiston, and move to the wilds of the Idaho panhandle. We will spend four months in the rough, hard-rock mining town of Kellogg, Idaho before moving to our home on the west fork of Moon Creek.
I will spend nine years there, from November 1948 to August of 1957, growing from a 5 1/2-year-old to a teenager, without a phone, without a TV, and with no nearby neighbors.
"A Little Slice of Sky" shares my feelings about growing up in this secluded, wild place, and reflects on how the isolation affected me and my family--both positively and negatively--and how that specific place helped shape my adult personality and passion for art.