Survivors: The Gathering Darkness #6: The Final Battle (Hardcover)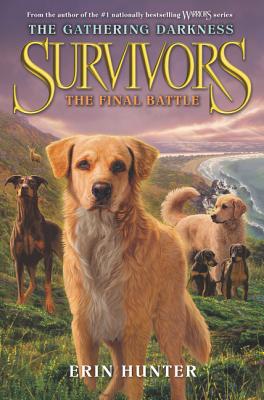 Description
---
The time has come for a traitor to fall. Don't miss the action-packed final adventure in the Survivors: The Gathering Darkness series!
From Erin Hunter, #1 nationally bestselling author of Warriors, Survivors is full of "wild and wonderful adventure" (Kirkus; starred review) that will thrill fans of Spirit Animals and Wings of Fire.
Storm has discovered the identity of the traitor dog who was sabotaging her former Pack—but when she returned from her exile, she fell right into the Bad Dog's waiting trap.
Now a prisoner in the Wild Pack's camp, Storm is running out of time. This is her last chance to save the Pack…and to put an end to what the traitor began.
About the Author
---
Erin Hunter is inspired by a love of cats and a fascination with the ferocity of the natural world. In addition to having great respect for nature in all its forms, Erin enjoys creating rich mythical explanations for animal behavior. She is also the author of the Seekers, Survivors, and Bravelands series.