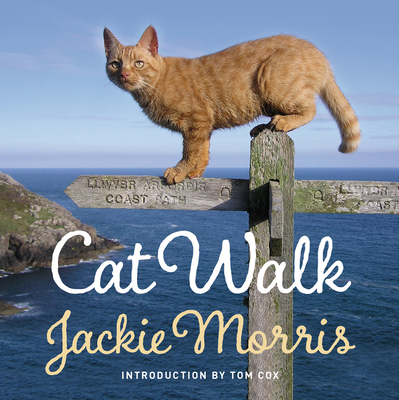 Description
---
A beautiful exploration in photographs of the walks the author takes with her cats along their local Pembrokeshire coast
"It's about walking, but not really covering distance. The same paths are travelled, but each time the light, the season, the thoughts inside make it different. It does have something to do with the character of cats, but also to do with writing, looking, seeing, being in a place."
Author, illustrator, and photographer Jackie Morris explores hernative Pembrokeshire in the company of her feline friends or rather, they explore the countryside while she tags alongtaking pictures. More than 100 pictures with diary notes tell the story of manywalks with many cats. Challenging perceptions and rearrangingpriorities, Jackie's insightful poetry and prose allows a glimpse of aworld in which cat is king and nature its subject. Ordered and regulated by season, you will find that, althoughthe landscape of "Cat Walk" may be familiar, what is seen is mostcertainly different.
About the Author
---
Jackie Morris's books are published in 17 languages. She lives in a small cottage on the remote Pembrokeshire coast in West Wales. Jackie s work is informed by her deep love of nature, exploring the worlds of bears, cats, birds, and whales. She is the editor and illustrator of "The Barefoot Book of Classic Poems "and the author and illustrator of "The Snow Leopard" and "Tell Me a Dragon." Tom Cox has written articles, reviews, and features for "Esquire," the "Guardian," the "Observer," the "Telegraph," and the "Times." He is the author of"The Lost Tribes of Pop," "Talk to the Tail," and "Under the Paw.""